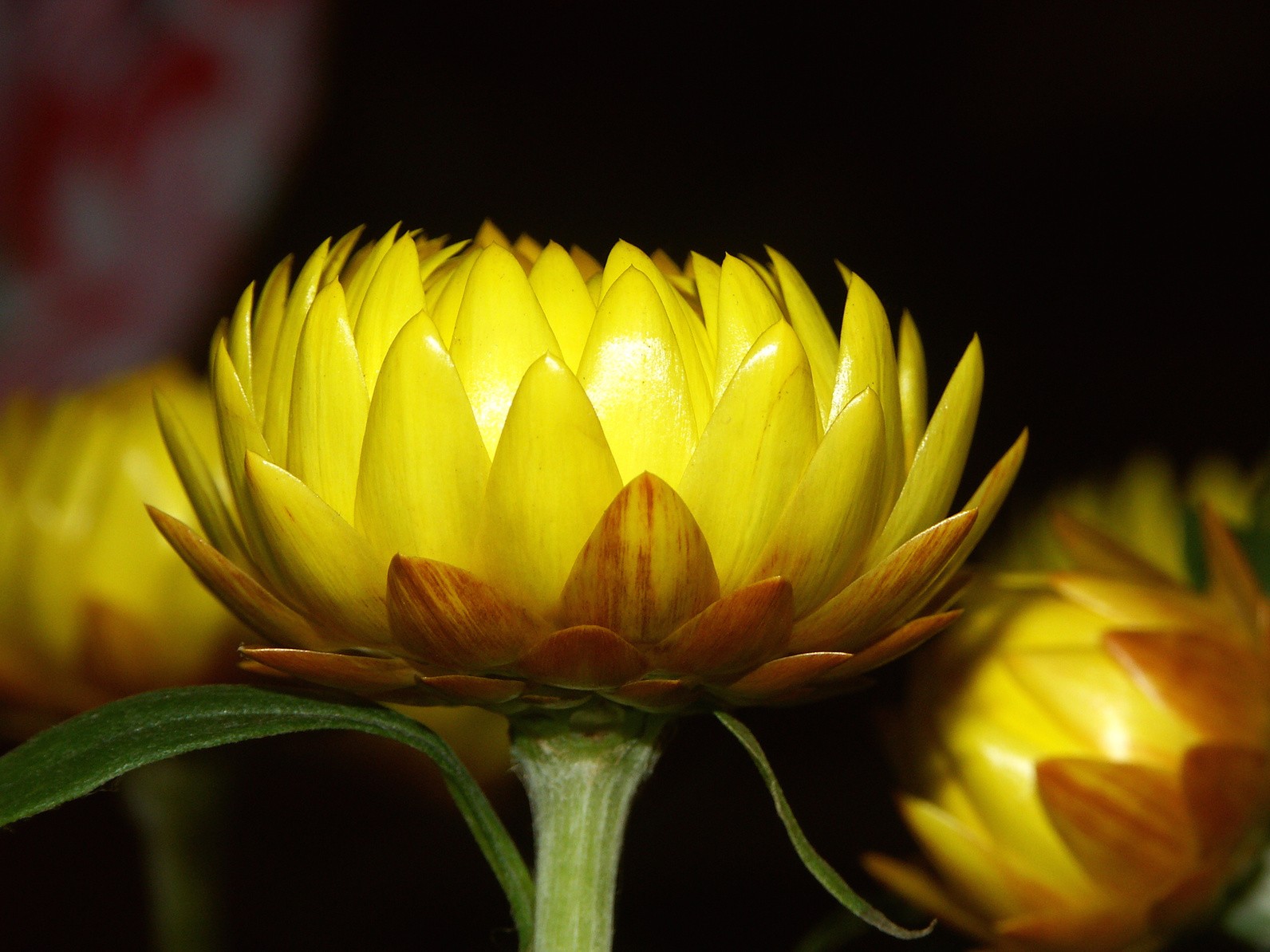 Have you Ever heard about The Flower Immortelle?
2813

Vues
0
Liked
Posted on:
October 31st 2019
Hello Everyone !It's been a while I didn't not write on the blog , indeed I have granted myself a break .it takes a lot of time to write interesting , relevants articles that make you want to read !October envy takes me back because as a small ambassador of French Provence it seemed important to me to talk about this flower with miraculous virtues .And yes in French Provence there is not only
Lavender !
At the beginning, this plant grew only in Corsica , in Italy and on the Mediterranean rim .The soil exposure is not the same but seeing the virtues of this plant , a request has been made for it to grown in south of France .This flower that feels a bit like curry is aptly named, because it never fades even after picking and its virtues are recognized  in the fields of cosmetics .
Immortelle this miraculous oil ?
Beauty magazines only talk about her and her reputation for skin and blood circulation explain her rising notoriety .The miraculous secret would be to make your own anti-wrinkle night care by mixing 10 drops of Argan oil and 2 drops of Immortelle oil each night .I specified that clean his face thoroughly before applying his care is essential and will play a lot on the result 
But the immortelle flower its for do what ?
She has so many properties that I Am going to make brief and enumerate you the biggest point :The biggest major quality is going to be to really help the skin to boost the production of collagen , this protein that preserve the elasticity of the skin .It reduces wrinkles and will slow skin aging .I repeat that it is necessary to be assiduous because to put one time and say it doesn't work , I will say there is no smoke without fire what works it's always the repetition !Make a beauty routine and use the cosmetics morning and evening for several weeks and THERE you will see the difference !You can also use it as a make up remover oil .Moreover
this oil fluidifies the blood
which
allows to mitigate quickly the blue and relieve blows .
Immortelle is 10 times more potent than arnica creams for resurfacing bumps and bruises !
*Caution Immortelle oil can be used in children but only from two years for a hematomaJust as the oil should not be used in children it can't be used on pregnant woman .Couperosis, eczema, psoriasis, acne scar and stretch marks will be relieved and toned down.I also find it interesting to relieves anxiety attack and emotional shocks It is also used against muscle pains, phlebitis, spider veins, rheumatism, bronchitis and rhinitis We understand better why more and more cosmetics laboratories want to incorporate this miraculous oil into their products !Her are several ways tu use this oil , for my part I found that the macerate was the most appropriate its is obtained by maceration of the flower and can be applied directly to the face unlike the essential oil . I propose you organic macerate oil on the e shop for a few days , I hope you will like it and do not hesitate to give me your feedback !I do my best for translate my articles , I hope it's a pleasure to read me ..See you soon !
Linda