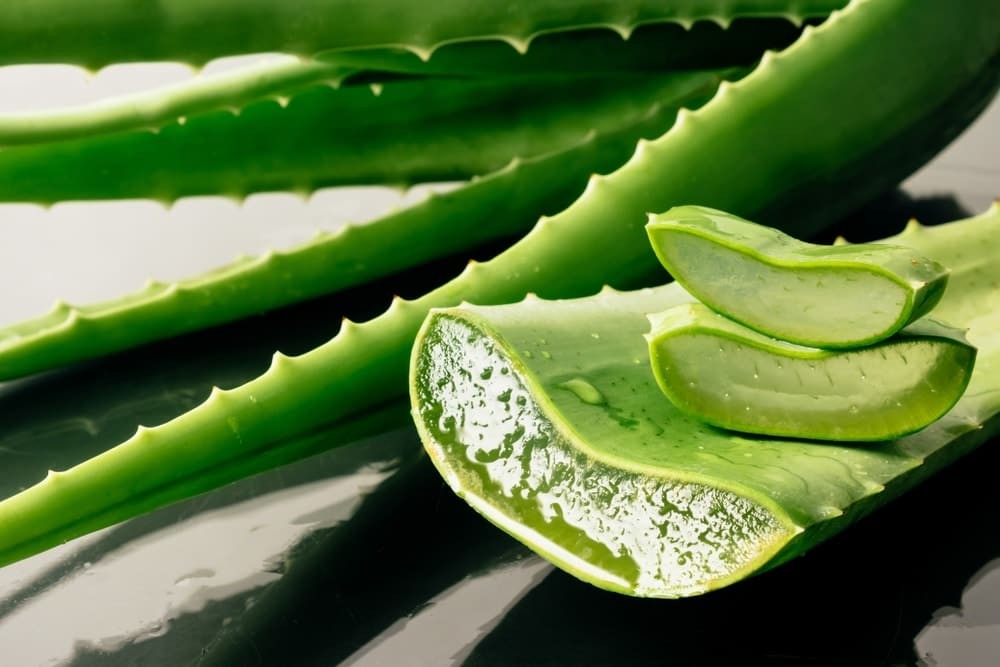 Aloe Vera this miraculous plant with many virtues
3417

Vues
0
Liked
Posted on:
January 22nd 2020
We have been hearing for millennia about this health-promoting plant called Aloe or Aloe barbeadensis in cosmetics.This plant is like a miniature pharmacy in view of its virtues for all ache .
But can we really talk about a miracle plant ?
Originally from South Africa, aloe vera is grown all over the world.The leaves are narrow, long and with small teeth.It is from 4.5 meters and we can start collecting the leaves for the manufacture of cosmetics remediesThe precursors of natural medicine had discovered multiple qualities and initially used it mainly for :
Improve blood circulation 
Relieve fragile bowels
Treating stomach ulcers
Treating wounds
Embellish the skin and the body
In aloé leaf we find 200 components, 20 minerals, 18 amino acids and 12 vitamins !Aloé vera facilitates cellular regulation which is why Indians used aloe vera gel directly on their wounds without suturing and the result was bluffing, the healing was excellent and this left far fewer traces than the stitches.So a great breakthrough had just been discovered !This plant is also widely used and recommend in case of eczema , fever blisters, insect bite, hair loss, acne , cellulite and mycosis .Aloë is everywhere and it is good for on e reason that it will be useful for many different things .
For Man 
There is a very effective remedy especially for those who have hair growing in their beards and under the skin, the aloe vera gel on the button is the trick ! Magic right ?In summer the aloe vera gel is a treat for calming the sunburn.
How do I use it ?
There are different ways to use aloe vera, it can also be consumed in the form of juice, which is recognized as very positive on digestion, indeed aloe vera cleanses the intestines and promotes the elimination of toxins.
This plant is available in various products such as face cream , shower gel, hand cream , shampoo .It can also be used as a macerate or as a capsule in dehydrated form .
In the form of juice 
Its slightly peculiar 

taste

 often makes it 
difficult to consume alone but you can put it in your smoothies or in a fresh fruit juice to start the year and cleans your interior so that it can be 

outside.
In hair care 
Ideal for greasy hair, dandruff, tired hair
thanks to all the nutrients contained in the aloe vera gel, your hair will be revitalized at the root and become more beautiful and shiny!
But how do we do that ?
Once or twice a week , gently massage the scalp a few minutes with aloe vera gel, 
preferably before shampoo .
For an even more effective result , let the solution work all night.
The effect will be guaranteed!
Here are some tis that I hope you will use !
In the meantime we will meet again soon for a new article !
See you soon in Provence !
Linda